FAU team of researchers investigate the influence of diet on the progression of blood cancer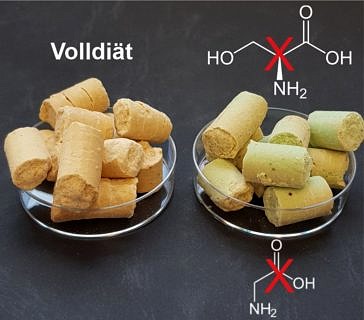 Is it possible to influence the progression of an aggressive form of leukaemia and improve chances of recovery by adopting a special diet? Research conducted by the team of researchers led by Prof. Dr. Robert Slany at the Chair of Genetics at FAU and published in the journal 'BloodAdvances' suggests that this may be the case.
By investigating the mechanism triggering a particularly aggressive type of leukaemia which is predominantly seen in children, although sometimes adults can be affected too, researchers at the Chair of Genetics at FAU, Department of Medicine 5 – Haematology and Oncology and the Department of Paediatric Oncology and Haematology at Universitätsklinikum Erlangen were able to demonstrate how affected blood cells are able to ensure that they can continue to proliferate at an abnormally quick rate.
'The genetic changes in the leukaemia cells force them to keep splitting and multiplying. And although they adjust their metabolism, they still require greater amounts of certain protein components which the degenerate cells have to take from the blood,' explains Prof. Slany. In animal models, this effect was exploited to slow the disease considerably. The animals were give a special diet which did not contain the protein components required by the leukaemia cells. This special diet alone was sufficient to obtain results the likes of which are usually only seen after giving highly effective chemotherapeutic agents. The researchers are now checking whether and how this strategy can be implemented in a clinical setting.
Further information
DOI: 10.1182/bloodadvances.2020001710
Prof. Dr. Robert Slany
Chair of Genetics
robert.slany@fau.de